عدرا- الله أعلى و أجل ٢
Adra - God is higher 2


Instalation and video 11 minutes. 2020-2021
God is higher 2 is the name of the battle that al-Qaida had with the Syrian army when they invaded the town/city of Adra in the suburbs of Damascus - Syria at the end of 2013. It is also the title of a 30-minute documentary that is produced by "white lighthouse productions" the production company of al-Qaida in Syria. The documentary shows parts of the battle, captivated army soldiers, and 2 suicide bombings, as well as interviews with the bombers themselves a night before the bombing, and interviews with the parents of one of them.
The film is structured like a classical narrative, (beginning, middle, and end), it contains slow-motion footage, graphics, and sound effects, which gives it a fictional feeling and makes it easier to be consumed as an entertainment film. It is very difficult to read the film, it is propaganda, documentary, entertainment fiction, non-fiction?
To understand this film, I decompose it into its main elements through a process of finding/ creating every step a fictional film requires in its pre-production phase, these are: script, storyboard, maps, location scouting, casting, clothing, equipment, and props.
In this process, the film can be read through looking at each element of its making separately, which help in challenging the singular gaze on the film.
To find/ create the poetics of the film as fiction, I embody the character of the writer and director of the film to answer questions in an interview setting about its making and its complexity of it from multiple angles.

Fragments of the storyboard.
Fragments of the shooting script.
Map of Adra.
Logo of Alqaida production company (white lighthouse).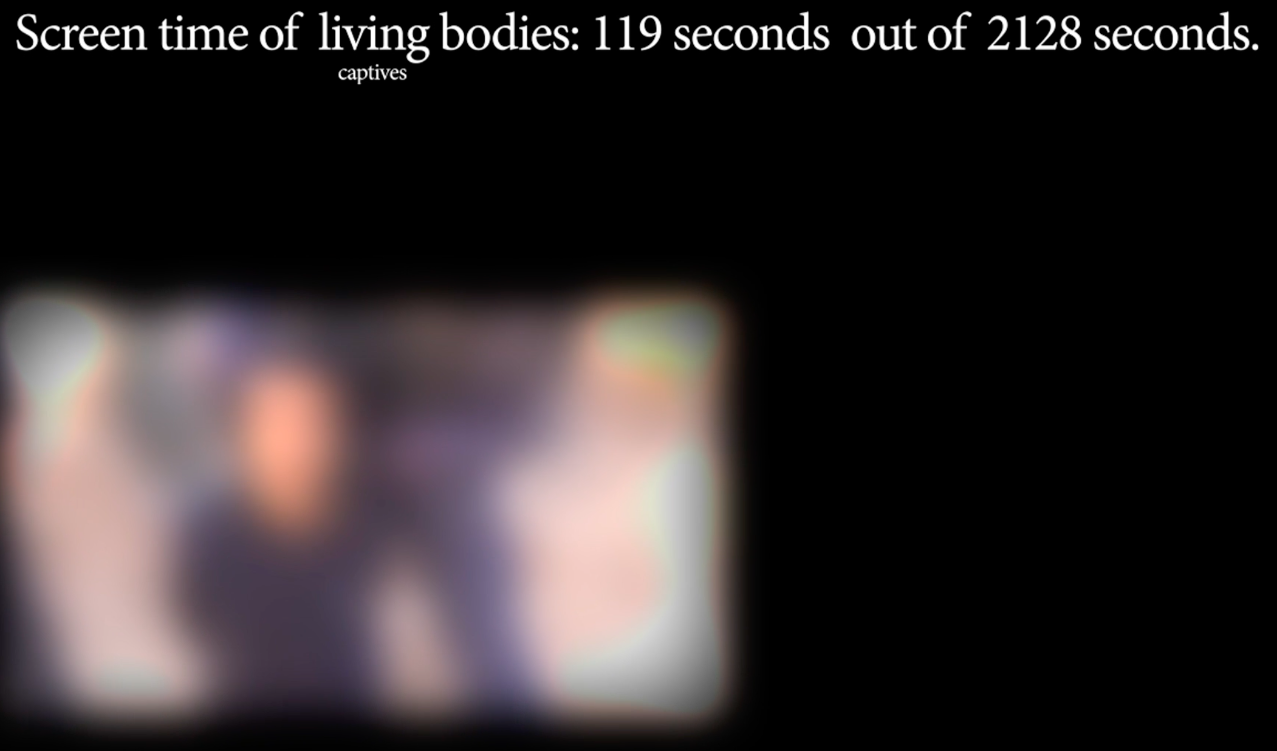 Poetic fragments from Adra - God is higher 2.





A still from the interview with supposed the writer and director of Adra (God is higher 2)